Coming Soon: Equimold Podiatry System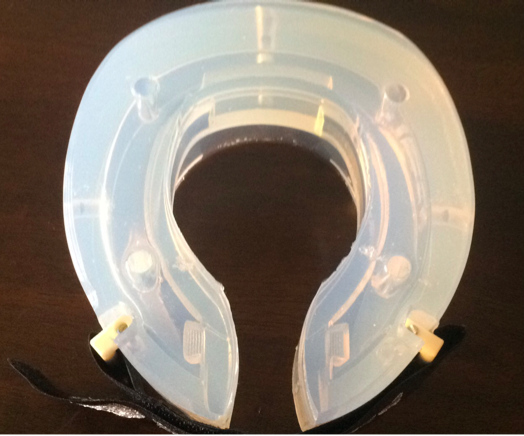 Equimold© Podiatry System produces a custom-made polymer shoe that supports the hoof wall, elevates the sole, and stabilizes the hoof capsule without nailing into the laminitic hoof.
Equimold Podiatry can be applied to the laminitic horse quickly, easily, and relatively painlessly. Requiring a laminitic horse to stand on three legs may be painful and require medication, but applying EquiMold will not be painful to the foot being treated.
Clean and trim hoof.
Fit the Equimold to the foot to provide support for the hoof wall and elevate the sole.
Inject mold with Equimold AP©, an advanced polymer developed for EquiMold.
Remove Equimold when the resin is rubbery and trim excess off the new custom-fitted polymer shoe.
Pack the sole with Equimold Medicated Sole Support©. Additional medication can be placed under the packing.
Fasten Equimold Treads© or lightweight aluminum or carbon shoe to the polymer shoe without nailing into the foot.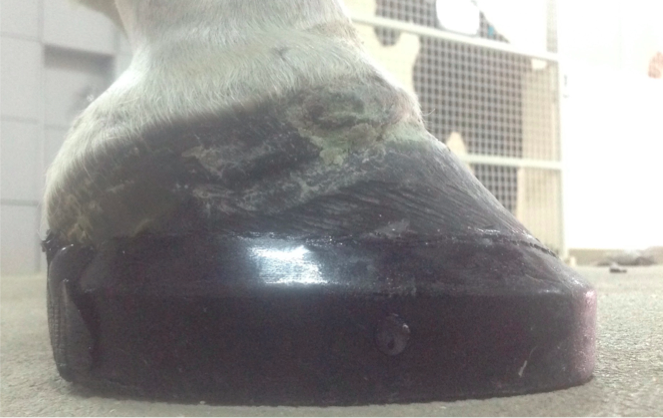 The result is a custom-made shoe that provides proper support
Equimold comes in different sizes to fit all breeds and hoof sizes.
Equimold is re-usable for 150-200 applications provided care instructions are followed.
Equimold Podiatry can help any horse that needs a light-weight, custom-made shoe that stabilizes the hoof capsule, supports the hoof wall, and protects the sole.