This horse had developed acute laminitis with rotation of the distal phalanx to degree of nearly penetrating the sole. The horse was treated with Laminil© Perfusion to stop laminitis.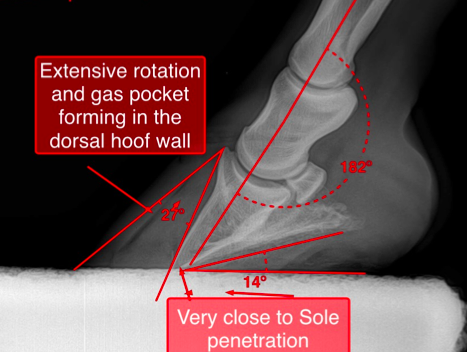 Equimold© Podiatry was applied to stabilize the hoof capsule and support the hoof wall. Medication was placed under the sole packing to prevent infection.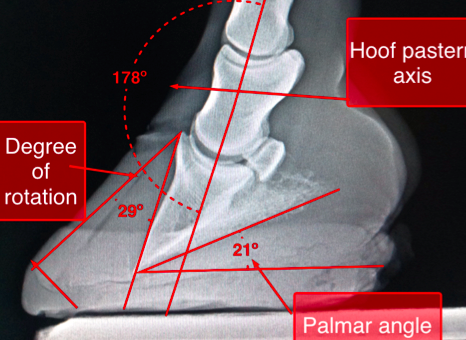 Three months after Laminil Perfusion and Equimold Podiatry, improvement was evident in reduced Palmar angles. The horse began rehab with a new pair of aluminum shoes.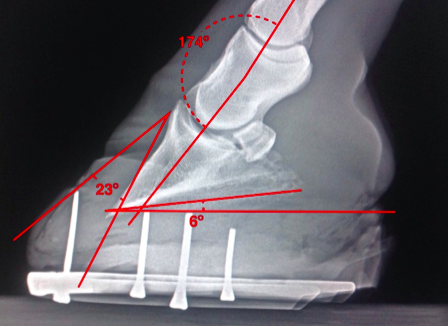 Seven months after Laminil treatment, horse and hoof had recovered. The horse went back into training.